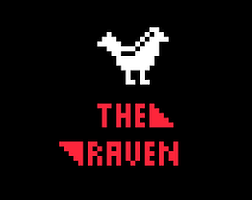 The Raven, by Edgar Allan Poe (1845)
Listen suspence/horror music while you play this game (better experience)
Comments
Log in with itch.io to leave a comment.
This was really cool! Fantastic to see what can be done with Bitsy with a bit of work!

Also, I saw Poe ;)

I saw Poe too :)
Very interesting game, congrats!
I saw Poe! Really liked your game, its a great idea. I included it in my Maximum Monster Month! jam video, i hope you don't mind. Good luck!
LOL! Thank you so much for your comment! People like you make me happy and give me more and more motivation to make games! Thanks a lot!
I just need to say one thing: when you played The Raven, you can not see the end of the game... That's sad, because two days ago I updated the game with an end... I'm just saying this. One more time, thanks for the video! I love it!
these are actually fun to play.